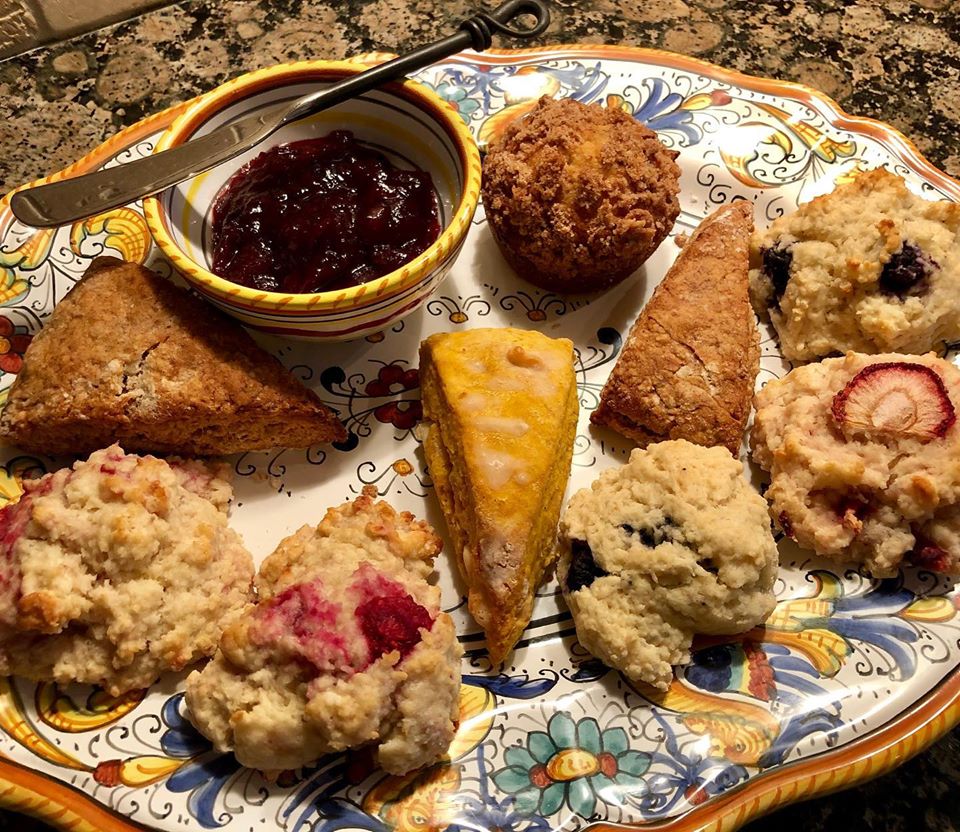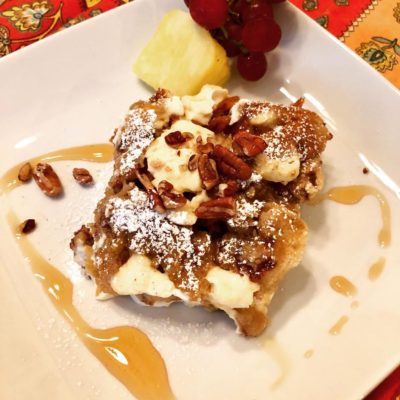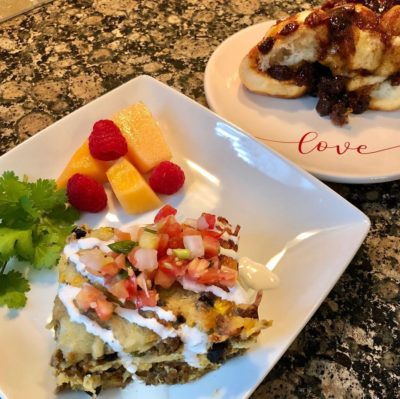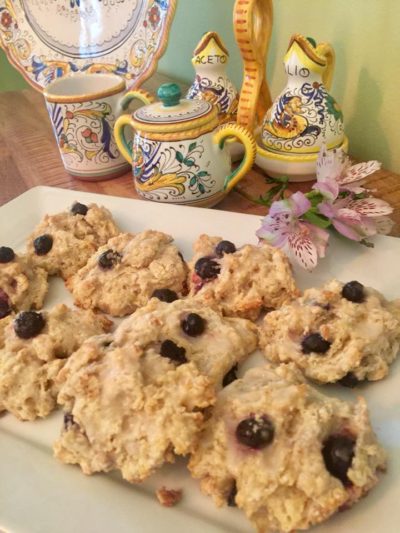 Breakfast at LaPolena
Your stay includes a full breakfast every morning at 8:30 am.  Suzy loves to cook and you'll soon taste one of her many specialties.  Herbed Shrimp Quiche, Pancetta & Asparagus Tart, Layered Enchilada and Stuffed French Toast are some of the scrumptious options.
Known for her scones, you'll certainly be treated to a not-too-sweet delight.  Breakfast is usually served in three courses, so be prepared to sit and relax a spell while she graces you with her culinary delights.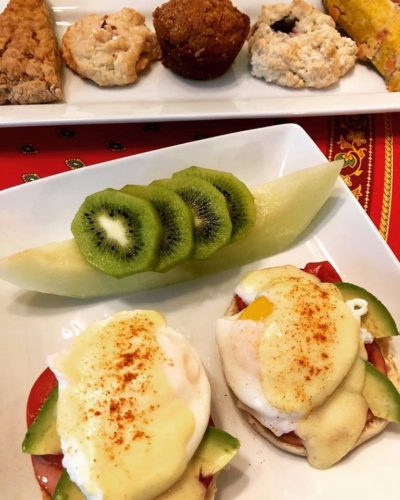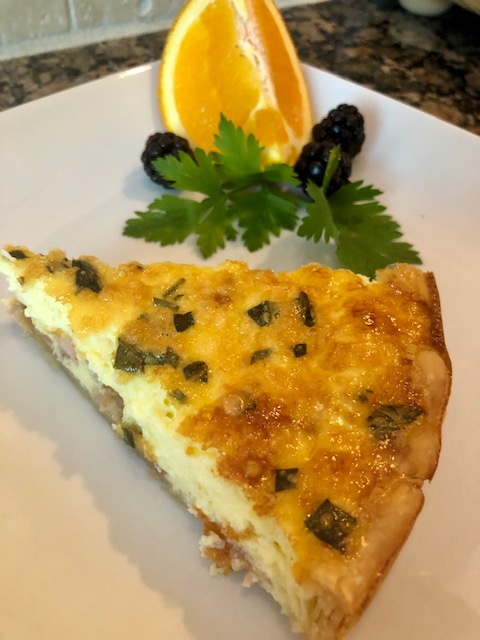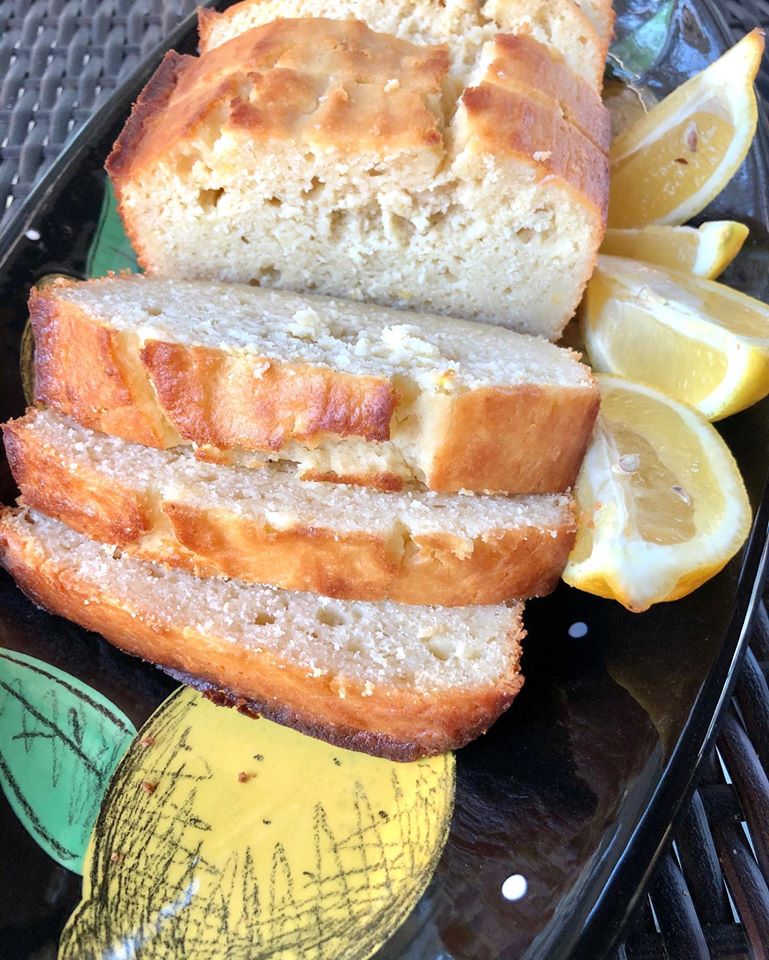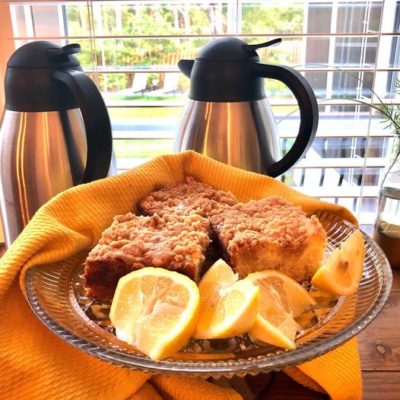 Desserts at LaPolena
In addition to breakfast, Suzy treats her guests to dessert.  Some examples include Strawberry Buttermilk Cake, Peanut Butter Twists, Lemon Ricotta Pound Cake, Pumpkin Maple Cheesecake, Double Dare Chocolate Brownies, Lemon Crumb Coffeecake with Cheesecake Filling, and her Surprise Sunrise Cookies.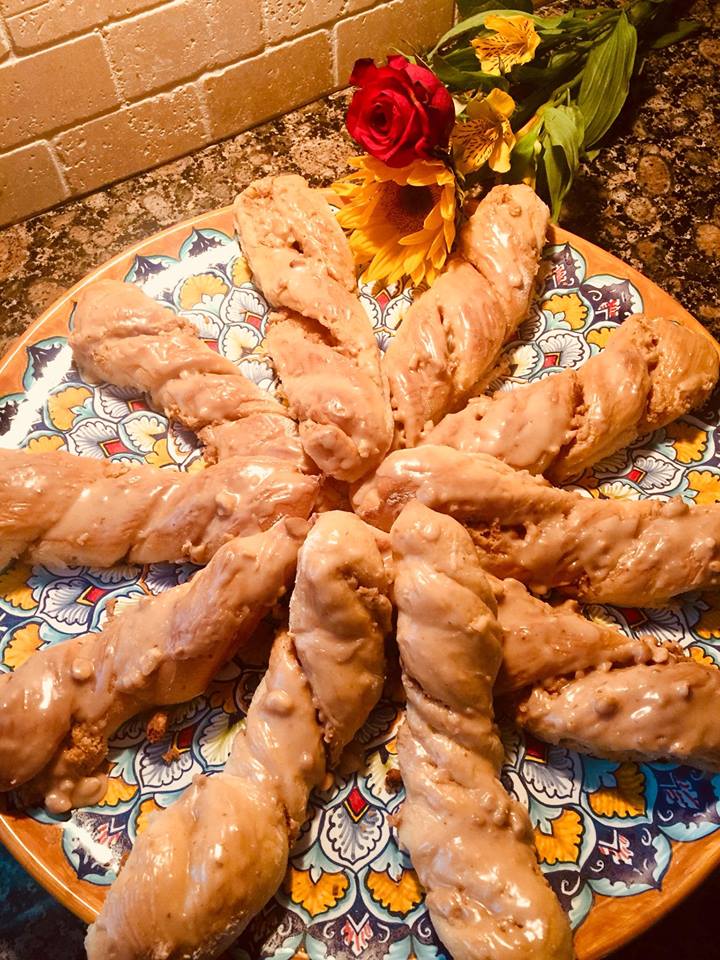 ENJOY THE BEST OF SOUTHPORT
Restaurants & Bars